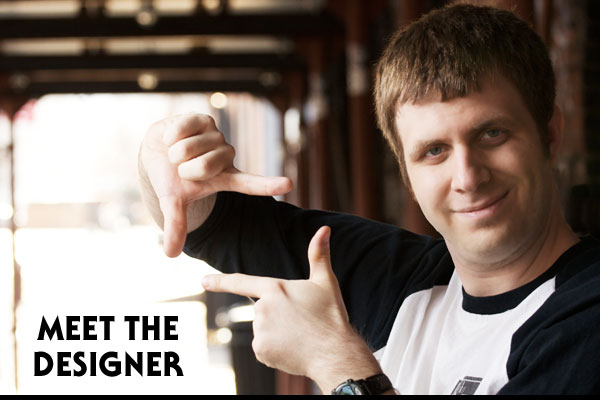 Both this site and the reasonably-priced merchandise it hawks are the brainchild of multiple-award-winning filmmaker Adam Bertocci, who at an early age would go to the movies, stare up at that flickering screen in awe, and dream that someday he might sell t-shirts to those people.
Adam's work has played at film festivals all across America and in England, Canada and Australia, not to mention the Internet, winning an impressive string of awards along the way. He is also a published author, for some reason. He is first and foremost, though, a screenwriter, with several produced shorts touring the festival circuit and a string of spec features lurking in the mysterious corridors of Hollywood.
For his "day job", Adam is based in New York as a Final Cut Pro editor, titles designer and occasional graphic artist / vfx guy / animator / what-have-you.
A proud alumnus of the film program at Northwestern University, Adam has worked in practically every department of film, television and video (production, locations, camera, grip, art, sound, editorial, effects, casting, acting… you name it), making him uniquely qualified to sell Moviemaking Merch crap to pretty much anyone.
Fans of his work are encouraged to check out his professional portfolio and Guy in his Basement Productions.
Those looking to support a more talented filmmaker have his sympathies.
Here's how profits from Moviemaking Merch have supported Adam's films:
• Covered the total cost of production, plus four festival submissions, for Ronan and Alyssa are about to break up.
• Covered the total cost of production, plus several early festival submissions, for Shayna Keeps It Simple
• Covered the location rental and two actors' salaries for Go Scratch: A Dreamer's Documentary
• Covered the location rental (well, 99.5% of it) for The Caddywhompus Years
• Covered the total cost of production, plus a bunch of festival submissions, for Caitlin Among the Beasts